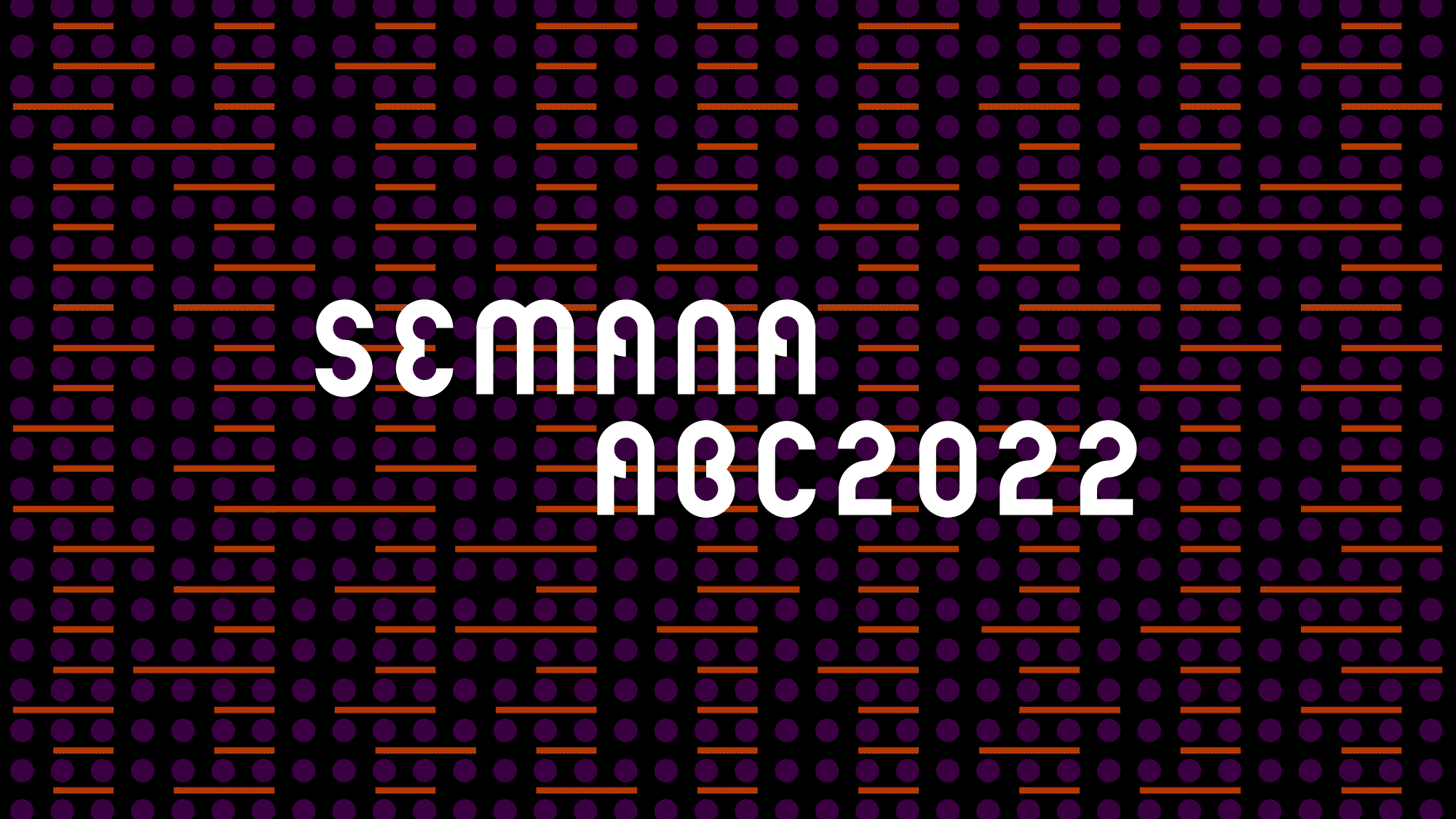 ---
semana abc 2022

IDENTITY

WITH
KIKO FARKAS

2022

Semana ABC is a series of lectures and debates held annually by the Associação Brasileira de Cinematografia.
In 2022, the event returned to its traditional venue, the Cinemateca Brasileira, which served as inspiration for the visual identity.
Made by Alexander Wollner in 1954, the Cinemateca logo has a minimal and "controversial" symbol formed by two balls and a line referring to a cross-section of a film projector. That was the starting point for constructing a visual system in which Semana's logo sets the lines in motion, referring to moving films. Below, in addition to the approved options, are other studies that play with the idea of projection, light x shadow, films that overlap and diversity of looks.
A Semana ABC é um ciclo de palestras e debates realizado anualmente pela Associação Brasileira de Cinematografia.
Em 2022, o evento voltou a ser realizado em seu local tradicional, a Cinemateca Brasileira, que serviu como inspiração para a identidade visual.
O logo da Cinemateca possui o seu clássico e "polêmico" símbolo formado por duas bolas e um traço remetendo ao corte transversal de um projetor de filmes. Esse foi o ponto de partida para a contrução de um sistema gráfico em que o logotipo da Semana rotaciona os traços, remetendo a películas em movimento.
Abaixo, além das opções aprovadas, estão outros estudos que brincam com a ideia de projeção, luz x sombra, películas que se sobrepõem e olhares que se multiplicam.
---
---
other studies
outros estudos
---