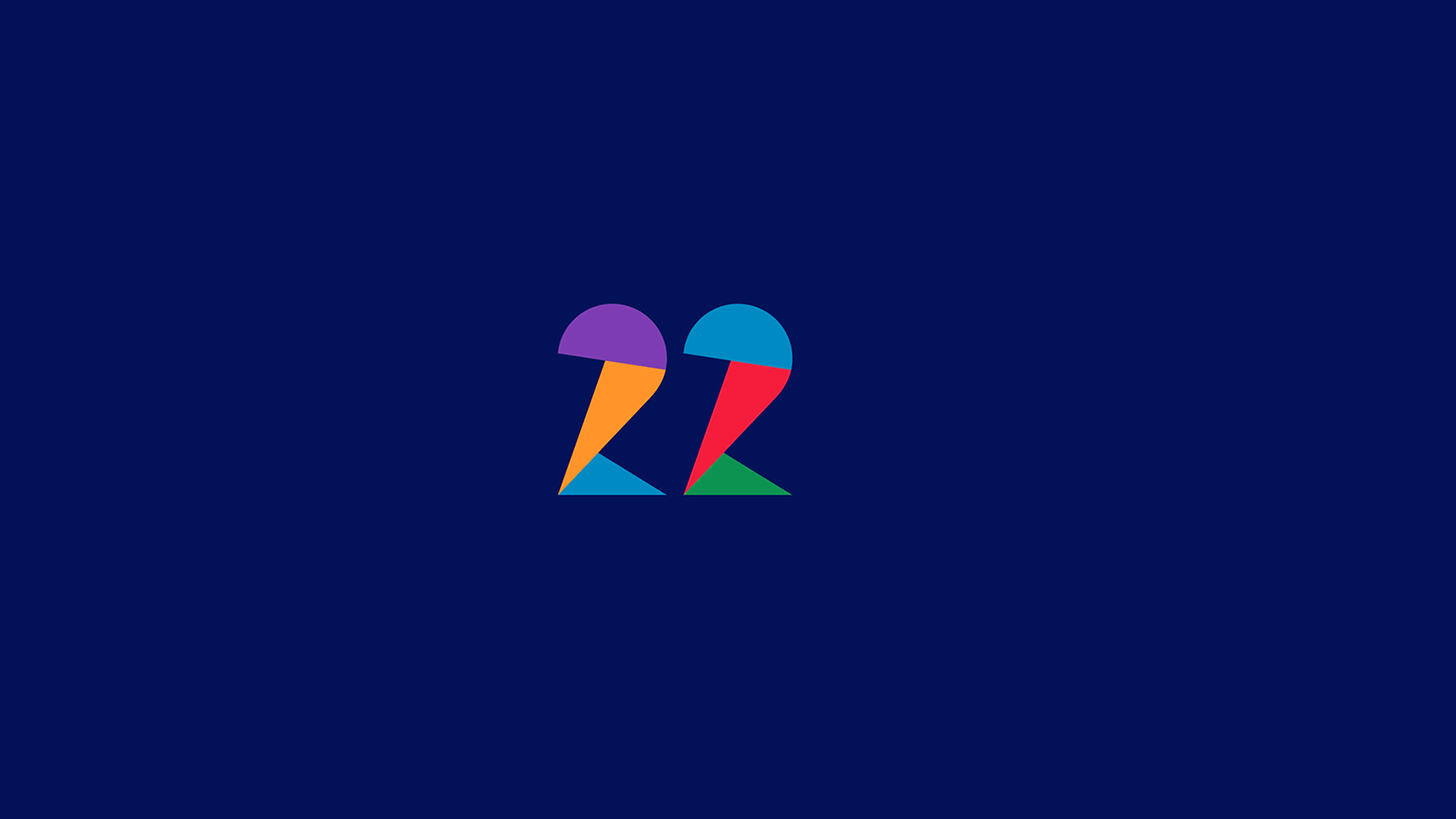 ---
22 em campo

VISUAL IDENTITY

WITH KIKO FARKAS

CURATOR
GUILHERME WISNIK

EXHIBITION
ALVARO RAZUK, DANIEL WINNIK
E LIGIA ZILBERSZTEJN

EXECUTIVE PRODUCER
MAIRA CORRÊA MACHADO

PANEL PAINTING
DECO FARKAS

EXHIBITION PHOTOS
FERNANDO PILATOS

2022




Visual identity for the exhibition at the Football Museum in São Paulo, which promotes the encounter between the Modern Art Week of 1922 and the universe of football. 100 year later, "22 em campo" take stock of what happened to the project that this group of artists, between them Mario and Oswald de Andrade, Tarsila do Amaral, and Heitor Villa Lobos, proposed for the country, with the appreciation of our multiracial and multicultural roots.

The visual identity uses colors and movement, bringing sway and diversity to the logo, graphics, and images. Using a fun approach, the number 22 comes to life and turns into legs.
The Sul Stencil typography used in words "em campo" and visual communication refers to the soccer field lines.
Identidade visual para exposição, no Museu do Futebol em São Paulo, que promove o encontro entre a Semana de Arte Moderna de 1922 e o universo do futebol. 100 anos depois, 22 em campo faz um balanço do que aconteceu com o projeto que esse grupo de artistas, entre eles Mario e Oswald de Andrade, Tarsila do Amaral, Heitor Villa Lobos, propôs para o país, com a valorização de nossas raízes multirraciais e multiculturais.

O projeto traz ginga e diversidade para o logotipo, grafismos e imagens. O número 22 ganha vida e se transforme em divertidas pernas. A tipografia Sul Stencil utilizada nas palavras "em campo" e na comunicação visual remete às demarcações de campo de futebol.
---